Our retail client was frustrated that their SEO agency was following a one-size fits all approach to SEO, and they were not seeing sufficient gains in performance.

Most of their energy was spent on technical aspects with a priority to improve page speed.
We extracted data from our client and their competitors sites, their Google estate, and relevant search engine results pages.

Using machine learning we evaluated 180 different ranking factors to determine what influenced search results in this category and what specific actions would increase organic rankings versus their rivals.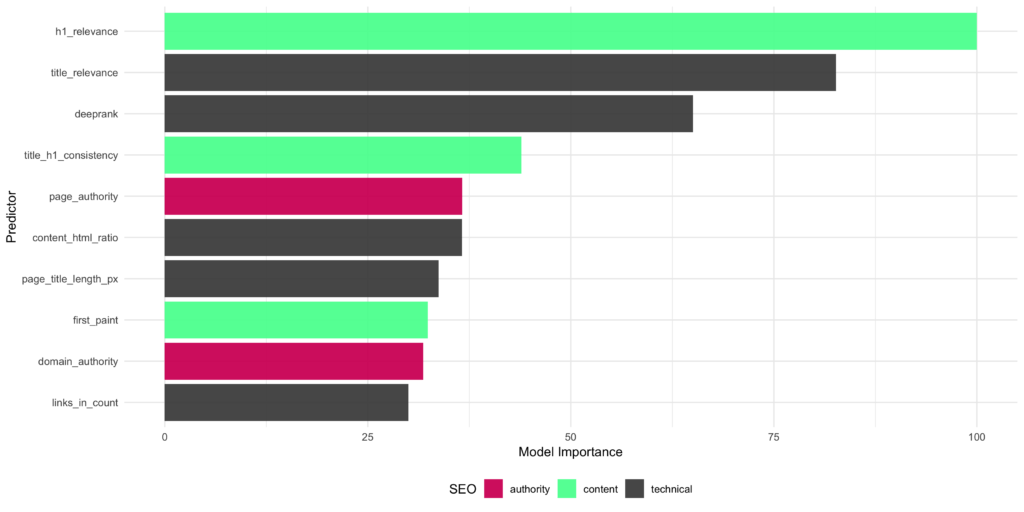 Combining search impressions, current rank, page revenue and content attributes we calculated the potential sales gain and prioritised the pages that would have the biggest impact.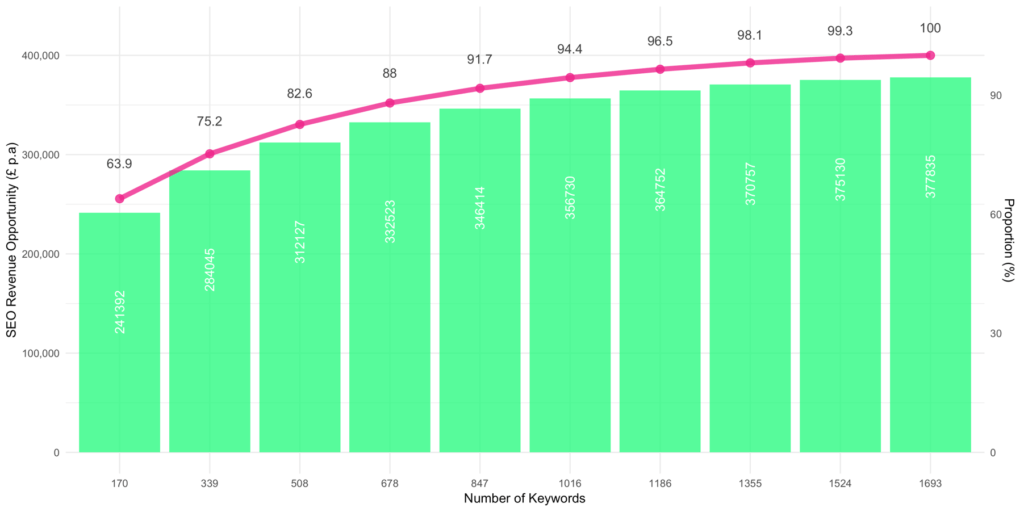 Results
A £2m revenue opportunity with a clear priority of what to change and why enabled our client to create an action plan for their team which resulted in increased sales and a top 3 rank for many products.